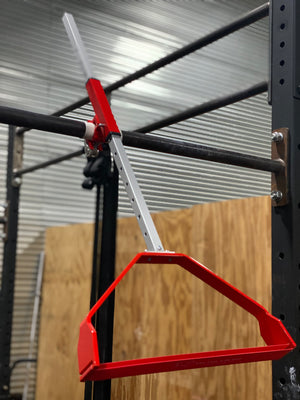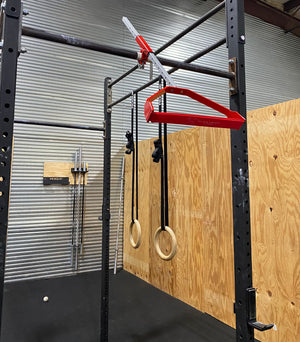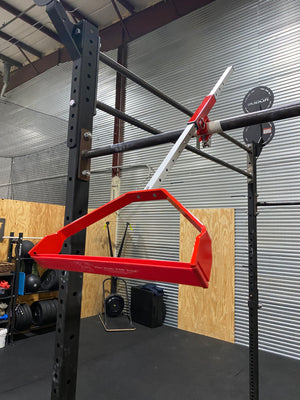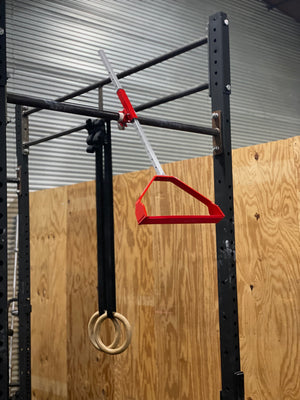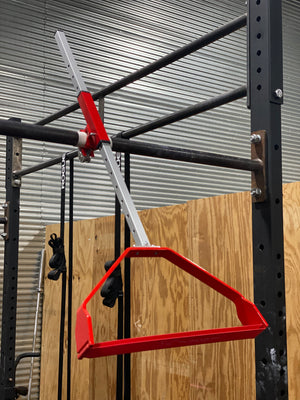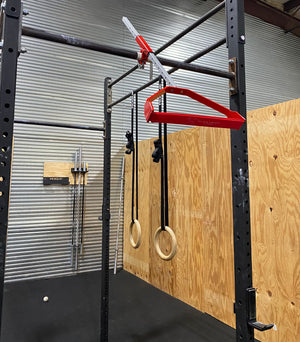 The Tink T2B Tool® Original
No more high-knees or laying on the ground to scale or modify the T2B movement. It's time for more athletes to HAVE FUN while improving skills and getting the best workout possible!
With Patent Pending design, The Tink T2B Tool® is the piece of equipment you need to help progress with toes-to-bar. The Tink T2B Tool® helps athletes build the coordination and rhythm of the kip swing, the core strength needed to build to kicking the bar, all while increasing grip strength. The Tink T2B Tool® was designed to be used as a tool to progress through skills practice and training or as a way to scale T2B for a workout.
Length: 29.5"
Width: 16"
Height: 3.75"